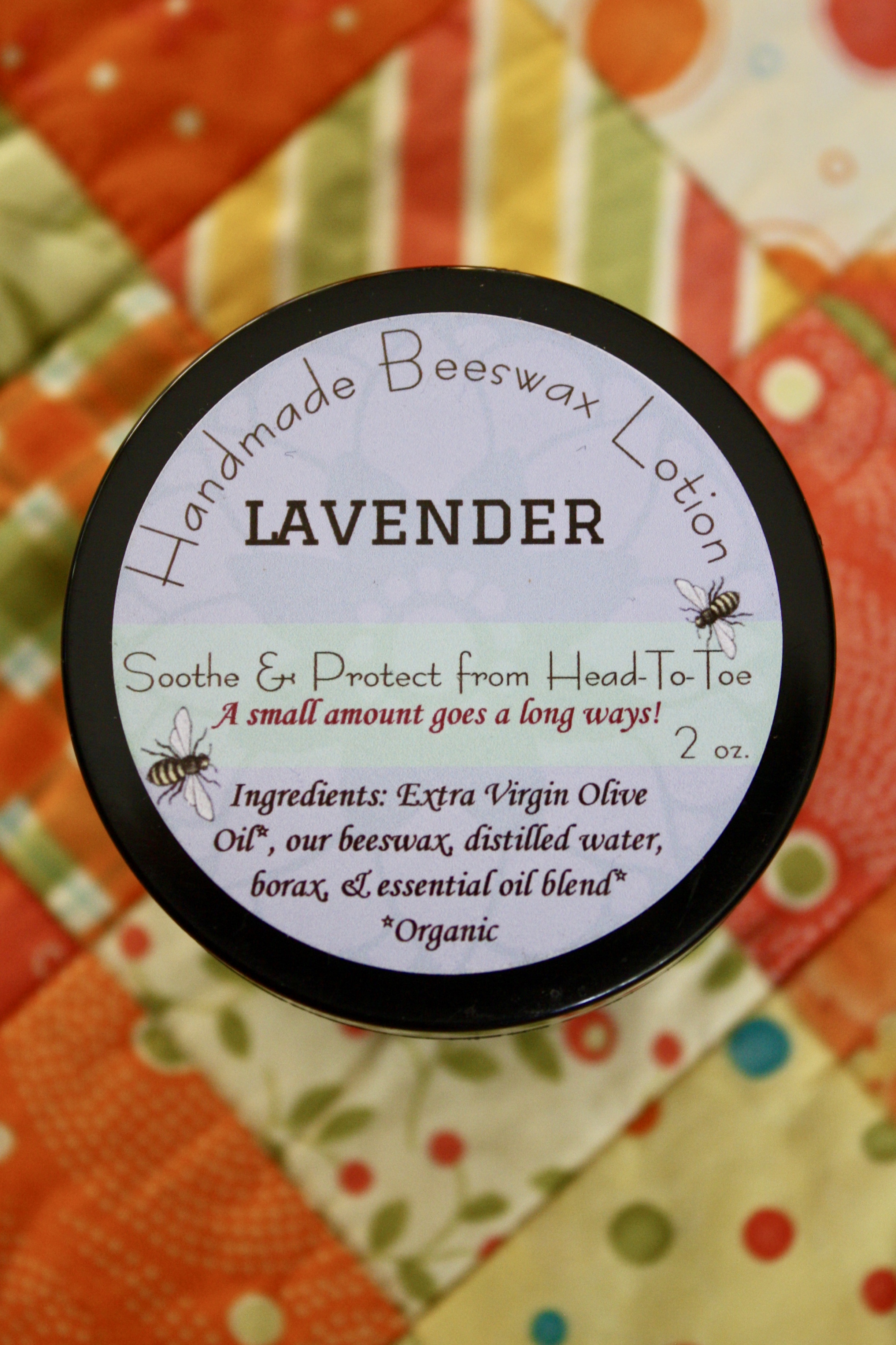 Lavender Beeswax Lotion
Soothe & Protect From Head-to-Toe
Our Lavender Beeswax Lotion has a thick and creamy consistency leaving your skin feeling silky smooth! Lavender is known for speeding up the natural healing process as well as inhibiting the growth of bacteria. Lavender works wonders as a relaxant. This lotion is wonderful before bed or whenever you need to calm the mind.
Did you know most lotions in the market today contain tons of chemicals and rarely contain pure beeswax? Beeswax naturally is 'humectant', meaning it draws moisture in! Beeswax also creates a natural protective barrier on the skin keeping environmental assaults at bay. Unlike chemicals such as petroleum, beeswax will not suffocate the skin or clog pores!

Ingredients:
Extra Virgin Olive Oil*, our Beeswax, Distilled Water, Borax, and Lavender Essential Oil*
*ORGANIC
Our products are responsible sourced, ethically created and never tested on animals.
All of our products are handmade in small batches. We use 100% all-natural ingredients that are, when possible, organic or wildcrafted from sustainable sources,No preservatives or artificial ingredients ever.